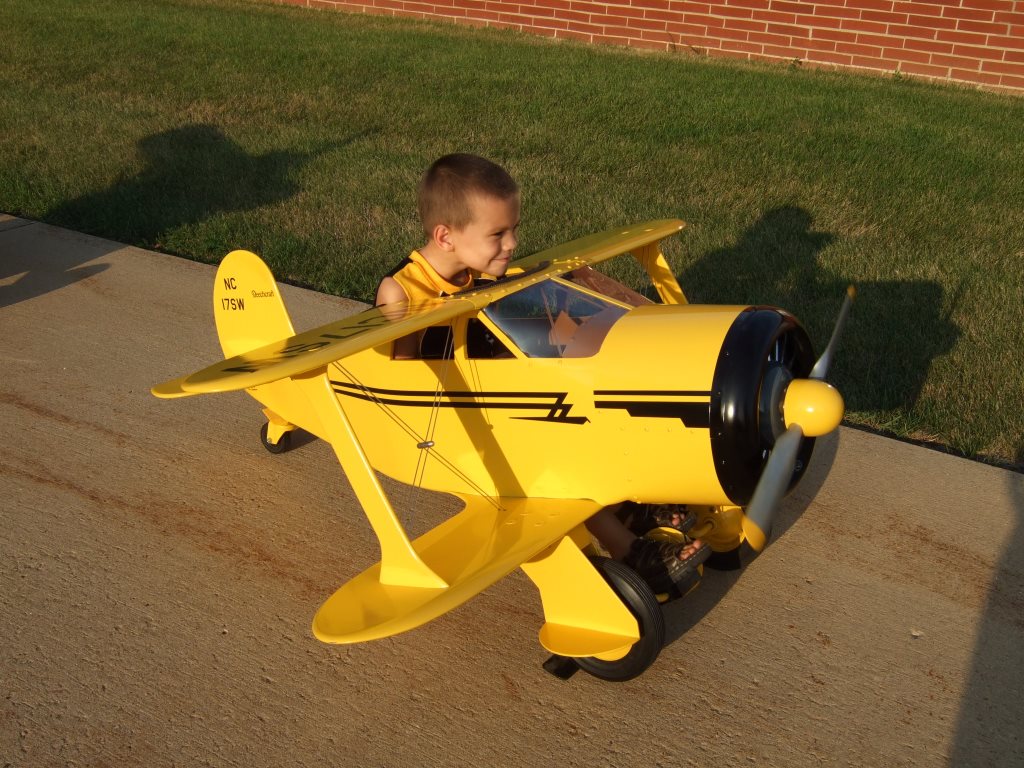 The ultimate toy for your young pilot. These pedal planes can be built from plans or kits. The fuselage and wings are built from 3/8 plywood. The landing gear and working parts are made of steel. The cowl and covers are made from aircraft aluminum.
All move by pedaling and steer by use of a control stick. Most have tail wheel steering. Some models have a rotating propeller that is driven from the pedal crank. Most of the pedal planes are approximately 55 inches wide and 50 inches long.
Most plans have full-size patterns for all the plywood, wood, and sheet metal parts. The steel parts have dimensioned drawings to fabricate the parts.