A Fascinating Toy Every Pint-Sized Pilot
Would Love to Have!
Order a pedal plane kit today! This toy is perfect for kids ages 3 to 7.
Build Amazing Little Replicas
PEDAL PLANES FOR YOUR KIDS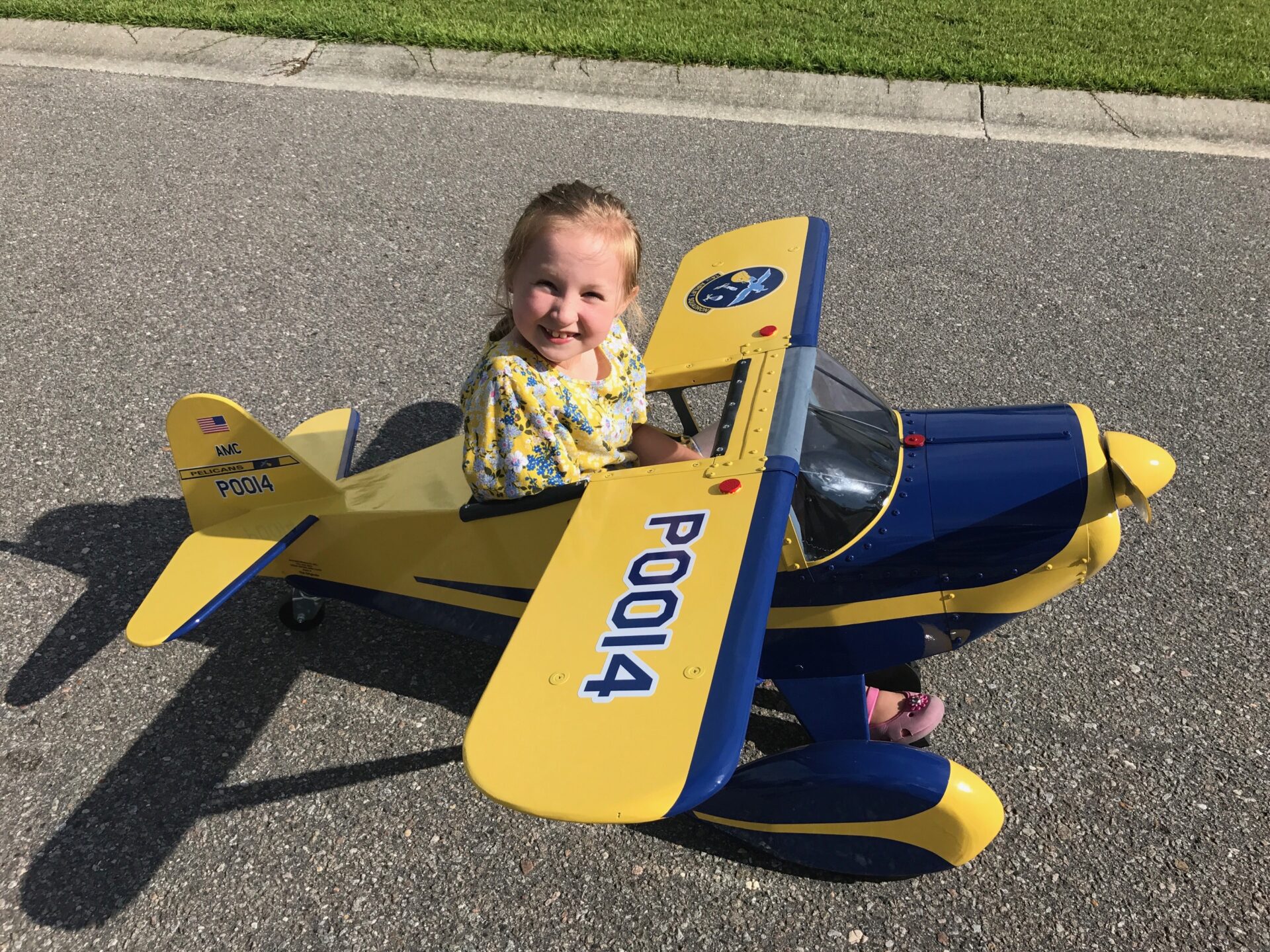 YOU CAN BUILD ONE OF THESE PEDAL PLANES.
Thrill your 3- to 7-year-old pilots with a toy they will always remember. Enjoy the satisfaction of creating these realistic replicas of popular airplanes.
Aviation Products, Inc. has designed pedal toys that you can build by following detailed, comprehensive instructions using full-size patterns and illustrated sketches. Also available are part kits, from hardware to complete kits.
Plan packages postage included are US$32.00, Canada and overseas please contact us for more information. All in US Dollars. Iowa residents add 7% sales tax.